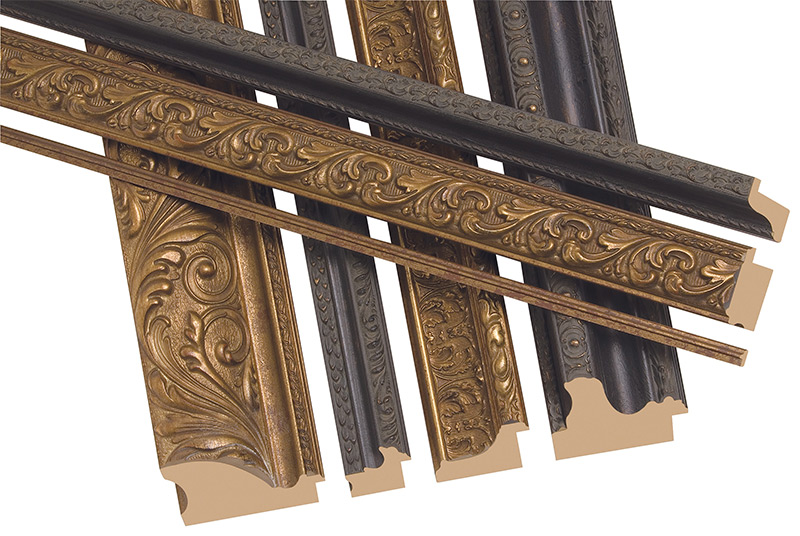 We have a lot of really great mouldings and frames around the shop. Seriously, if you haven't stopped in, we have hundreds of frame samples on the walls to help find the perfect piece for any subject and setting. But we wanted to take a couple of our favorites and show them off. So, without further adieu, this month's featured moulding, The Biltmore Series!
The Biltmore is known as America's Largest Home. It's a beautiful mansion located in picturesque Asheville, North Carolina. Built between 1889-1895, it is known for its relaxed elegance and exceptional treasures, including original art from some amazing masters of woodworking. This home and the ornate artwork contained within served as the inspiration for Larson-Juhl's Biltmore moulding collection. Reminiscent of Biltmore's antique frames, with their intricate details, aged patina and rich finishes, the Biltmore collection is their attempt to give every home an opportunity to bring this look to life!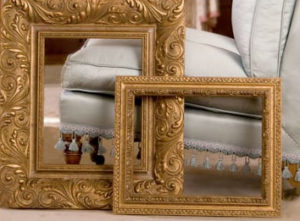 With the aged look build right in, your freshly framed piece already has a look of age, with highlights that already look rubbed by a hundred years of coat sleeves and the maid's dust cloth and crevices that seem just packed with history. I don't know that we can really describe the level of detail and attention in this frame, it's something you just have to see in person. This series looks especially good with a piece of art that looks timeless and historic, something that can stand up to the detail and attention the frame demands. So while it might not be the right choice for a simple line drawing or a modern movie poster, a formal family portrait or acrylic landscape will look right at home. It's also a great choice for a more formal setting, such as a formal living room or entryway. One of the reasons we keep so many mouldings on our walls is because, while this might not be the perfect moulding for any situation, it might be the perfect one for your situation!