Get the Latest from McDonald Niklaus
Sign up and get great design ideas, the latest gifts and special subscriber-only discounts.
We have a diverse selection of artwork from a huge pool of very talented local artists.
We have a lot of really great mouldings and frames around the shop. Seriously, if you haven't stopped in, we have hundreds of frame samples on the walls to help find the perfect piece for any subject and setting. But we wanted to take a couple of our favorites and show them off. So, without…
Read More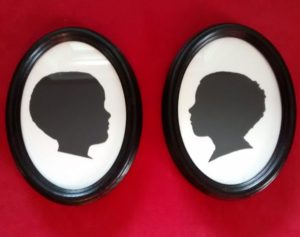 "We love these silhouettes, Jody. The process was so easy and they ended up looking exactly like our boys. We now have them hanging in our bedroom. This was our first experience with a custom framing shop and the quality is just unbelievable. And being able to look at and tweak every detail was awesome. Thanks again, Jody." -
Missy L
Schedule a Consultation Now!
If you have a collection you'd like to make into a shadow box or a photo you'd like to go above your couch or just a blank wall in the bedroom, schedule a time for our staff to sit down one-on-one and flesh out those ideas. No cost and no high pressure sales!