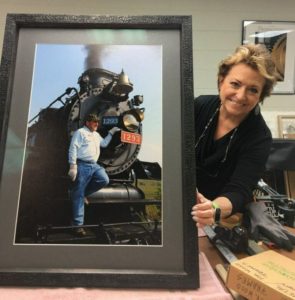 Of course, we love most of the projects that we've gotten to work on around here at McDonald Niklaus, because we really do love our jobs! But we wanted to start taking a look back at some of our favorite projects for each of the staff. So we started asking everyone to think back to their favorite project of the last year and we'll show them to you!
This month we're starting with Jeannine. Jeannine's favorite project was a really cool steam engine photograph. This particular subject was an avid fan of steam engines, in fact, he built the amazing Roundhouse train building in Sugarcreek. When we saw the subject we immediately thought of this striking and detailed framing from Larson Juhl named "Carbon."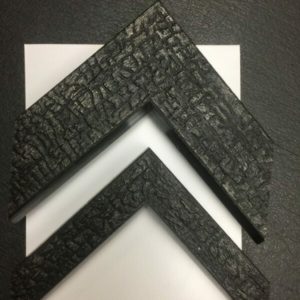 Obviously, the Carbon's burnt wood look perfectly compliments the steam engine in the photo. We always love getting to put together the right combinations, but this one just went together to perfectly and ended up with such a unique look and such a great man as the subject. All of it together just made it Jeannine's favorite!