We love hearing your story, and we love helping you tell it.
At McDonald Niklaus we believe in stories. And we we want to help you tell your story.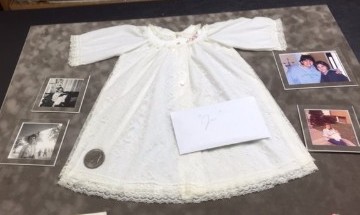 When you decide to invest in custom framing, there's usually a good reason behind it. We've helped families celebrate a new addition and we've helped families remember a lost loved one. We've helped brides commemorate their wedding day and mothers pass on memories to their daughters. Whether you're getting your degree framed or decorating your new office, there's a story behind it and there's nothing we love more than helping you tell your story.
We usually start the process by sitting down and hearing the story straight from you. Then we'll start the design. If it's a straightforward framing project, we'll show you a few frame an mat options that will help take your project to a new level. If it's a more complicated job, such as a shadowbox full of keepsakes, we might take a week to come up with a couple design suggestions that well help get you where you want to go. Then we'll bring you back in to make a final decision.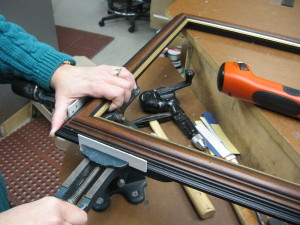 Once we've decided on a direction, we'll send your project down to our basement warehouse where our in-house framing specialists will hand-craft your frame and use only the best archival materials to mount it all together. Then we'll contact you to let you know that it's all ready. If you'd like to hear more about our process, check out this case study here on our blog.
We also offer our own in-house installers if you'd like some help getting your final project hung up perfectly.
Schedule a Consultation Now!
Let McDonald Niklaus's staff artists help you work out exactly what you want from your custom artwork. Reserve your spot and you'll know that a staff artist will be waiting for you.