Being a framing shop, there's no doubt that at McDonald Niklaus we love photos. And we really love family portraits. There's something about taking the time to purposely freeze a moment in your family's life that just speaks to those of us that preserve memories for a living.
But at the same time we know that for some people, the idea of family portraits bring up memories of desperately trying (unsuccessfully) to get all 17 grandkids to smile at the same time. And of course, the best picture of the bunch was the one where your kid was picking his nose.To get the inside story, we asked our friends at Solid Rock Photography for their input on the beloved and infamous family portrait.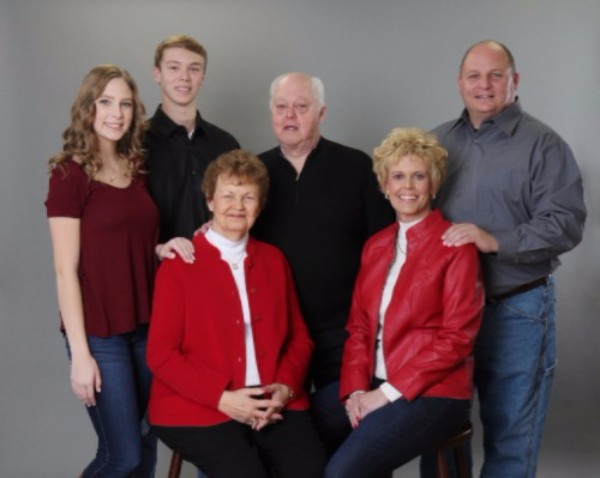 Dennielle Stull, the Studio Director at Solid Rock, had 3 big pieces of advice for your family portrait. Dennielle's first tip is to find the time. "When you're going on a school schedule,there's just no time, no time, no time. Make the time."
Secondly, don't wait until you lose weight. "I've heard it from a thousand moms. I think of it…just take the picture. Life's too short." Besides, you can always capture another moment after you lose the weight.
And finally, Dennielle recommends getting a real family portrait taken. Cell phones can do amazing things, but a cell phone snapshot will just never become a wall-sized piece of art. But one of the cool things that you can see at Solid Rock is the impact of a large-print family portrait. While it may sound odd to order a three foot picture print, getting to compare the impact of an eight by ten picture versus a large scale print will make you a believer.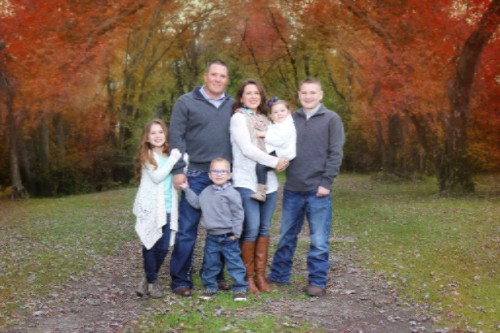 When it comes to the actual picture, Dennielle explains that their sessions run the gamut. While sometimes people think that family portraits need to be matchey-matchey and formal, Solid Rock prefers shots where the location and outfits compliment the subjects and their personalities. "We don't all have to have jeans and white t-shirts on. We want to break up some of that color. Complementary colors are perfect."
But really, the overriding theme at Solid Rock is about capturing memories that live beyond a Facebook wall. "We're taking pictures of anything and everything…Now we take a picture of our food, of the bug that crawled across the floor. So now that great family picture that you took at a picnic is now in the fold with 10,000 other images." Such an overabundance of images is actually creating its own problems. "In a digital generation, family wall portraits are even more important because we have generations losing their pictures…there are no hard copies."
So what's the take-away? Take good pictures. Get them printed. Get them preserved.