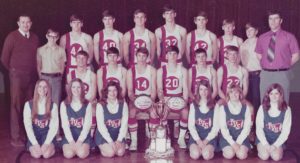 This project actually started more than 45 years ago when Mike started collecting newspaper clippings about the amazing season his basketball team, the Indian Valley South Rebels, were having. This was in the fall of 1971. As the season rolled on, they ended up winning the Class A Ohio State High School Basketball Championship in 1972. Not only that, but they won with an undefeated record of 26-0! Then Mike got to participate in the next year's repeat attempt, in which they again entered the championship game with an undefeated record.
Despite narrowly losing that championship, those couple of amazing basketball seasons really meant a lot to Mike. In fact, he went on to become a teacher and coach himself! He kept those newspaper clippings and other mementos of those days in a safe place. Fast forwarding to 2017, Mike found out that his team from those championship years was being inducted into the Ohio Basketball Hall of Fame and would be honored at a ceremony in Columbus.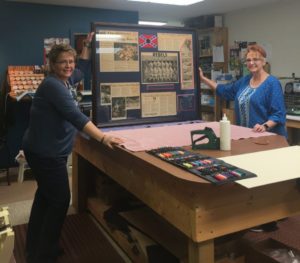 Mike came to us to have some of those items he'd been saving all these years put together and preserved in a way that would make for a great visual. So we started by making copies of all the newspaper clippings so we could experiment without damaging anything! Then we tried some different layouts and figured out which information would be important to show off. We even recreated the Rebels' custom flag logo for that added touch.
Once we had a layout that fit well, showed everything off and that Mike liked, we use our custom mat cutter (one of my favorite high tech gadgets) to cut out a complicated mat that would sit in front of all the articles. Then we added some information, like the team roster, to a matching plaque that we offset with a contrasting color. Finally we put it all behind quality, protective glass and wrapped it in a classic wood moulding.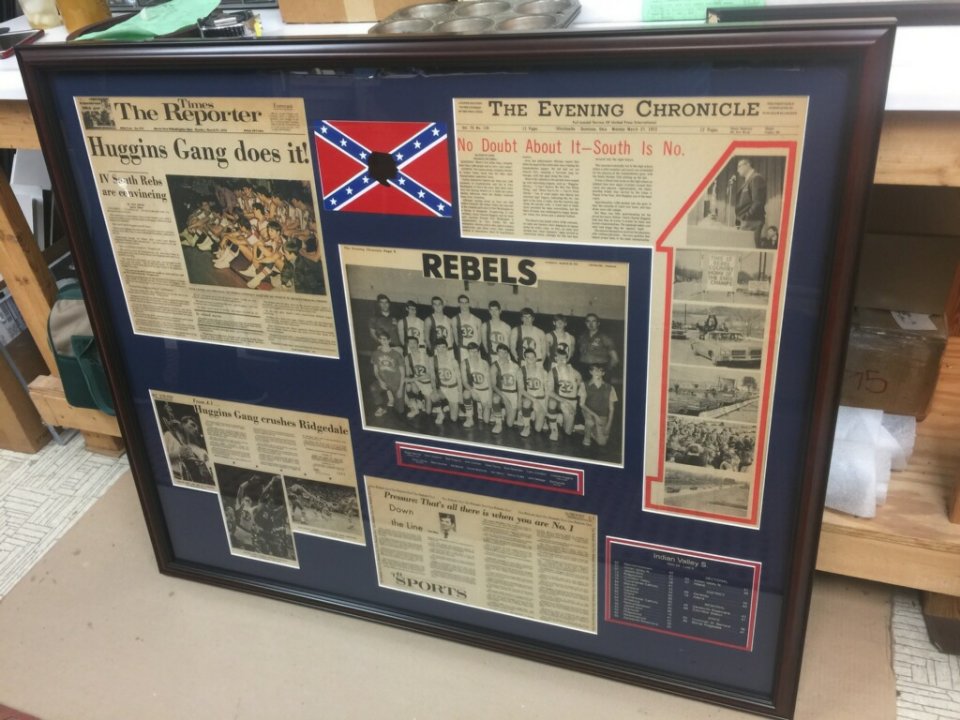 We think the end result looks pretty classy, but the important part is that those newspaper clippings finally have a safe place to live and be shown off. And, of course, we got to play a small part in such a great story and a really cool moment in Indian Valley history! Mike even took it to a recent speaking engagement and had it set up on stage during his speech!
Thanks, Mike, for trusting us with your moment in time!