So, we've been doing a series introducing some of our common framing tools that the average person might not know about. Well, this one's a little different. I imagine that everyone is pretty familiar with the common beanbag, but you might not know that they're a vital and daily-use tool here at the framing shop and, strangely, hold a very sentimental place in my heart!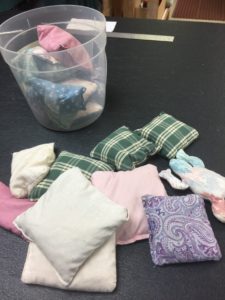 First, as for their practical use, beanbags are sorta like an extra pair of hands for us that don't get tired. Depending on whether the items in question are archival or just decorative, we use different adhesives to help hold together some of the items we're framing or using to create a shadowbox. Beanbags are the perfect tool to provide even, non-damaging pressure for the extended period of time required to make sure that these adhesives hold tight and look great. Sometimes we're taking original, thin pieces, like a newspaper clipping, and using a reversible, archival-quality adhesive to stick it to a backing that's thick enough to keep it straight and crisp. Other times we're adding some decorative elements, maybe shells or glass beads, that aren't keepsakes so we use some stronger adhesives. Either way, to get the best hold and appearance, we want to hold those items in place and tight the entire time the adhesives are drying. So we keep a bucket of these around just for that purpose.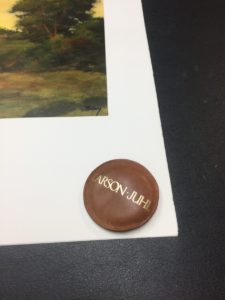 But that's not all. Often when people bring in a piece they want framed, it hasn't been stored flat. Think of a poster or rolled canvas painting. For those times we keep a nice set of leather beanbags upstairs in the store. That way as we're looking at which frame and matting combinations would look best, we can use them to keep the item flat and easy to check out. These little things are just invaluable!
Let me tell you why these mean so much to me personally. When we first started McDonald Niklaus, my grandma Jane used to come in and try to help any way she could. When we talked about the need for beanbags, she took that assignment personally and not only made us the beanbags we're still using, but she even made some fun frog beanbags. And we're still using them!
One of our regular clients is a designer and still comes in all the time to pick out the perfect accent frames for her designs. Years ago, she used to bring in her daughter who would hang out in the shop while we finalized designed. This adorable little girl loved those frog beanbags. She would get them out and play with them the whole time her mom and I were looking over designs. Well, her mom, our long-time customer, got pretty sick and we were legitimately worried about her. So when I went to visit, I took along one of those little frog beanbags that my grandma Jane made us and gave it to a worried little girl to help keep her company. Thankfully her mom recovered and we still get to work together regularly. When I was thinking about this, I asked that little girl, now a senior in college, if she remembered that frog. She still keeps it in a keepsake box at home.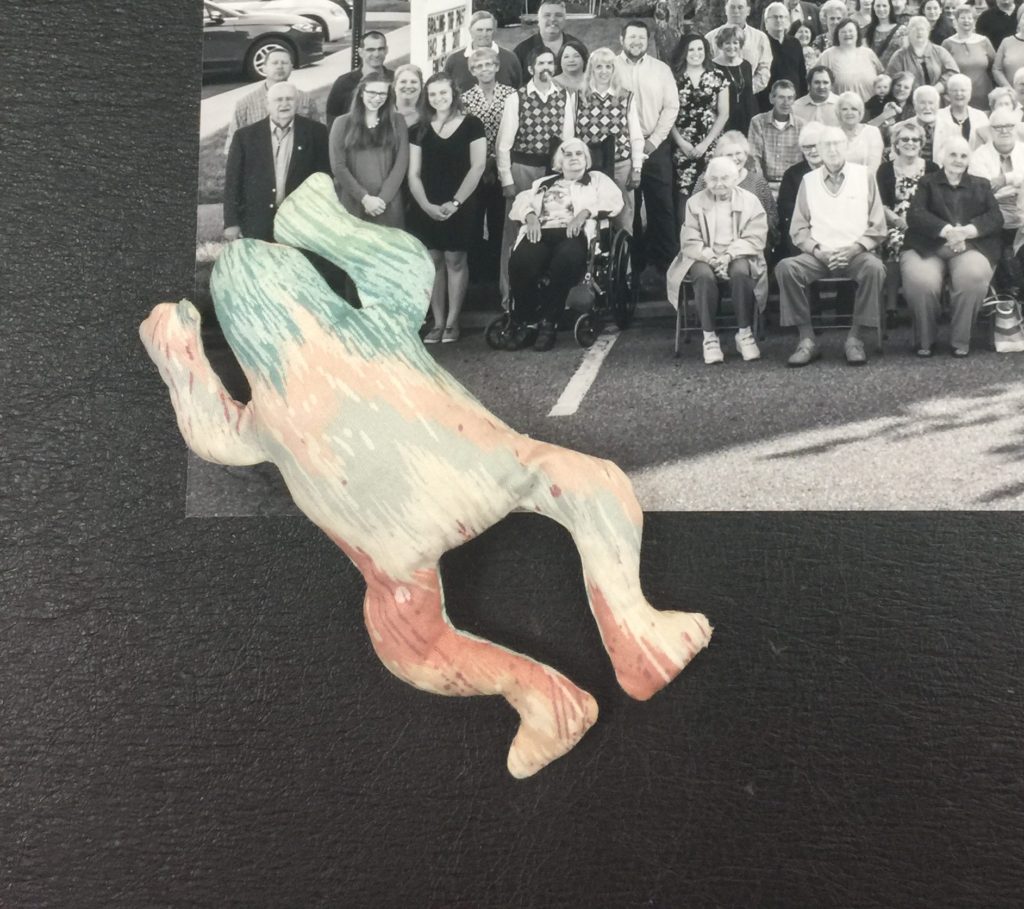 I don't know if there's a better example of the importance of local small businesses than our little framing business and my grandma Jane getting to have even a small part in helping that beautiful child through a tough time in her life. That's why I love framing. That's why I love T-county.