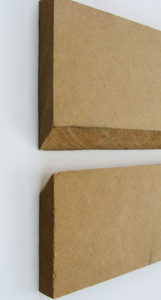 When you're going to hang a picture at home, what's your go to tool? Do you grab a nail out of jar in the garage? One of those bent wire hook things from late night TV? Maybe a sticky-backed hook? We've tried those and a dozen more over the years, and we use different tools, depending on what the situation calls for, but let me show you one of our favorites! It's a cleat.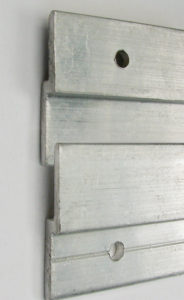 What is a cleat? Well, originally it comes from a french cleat, which is a piece of wood where the top face is cut at a slant that slants towards the wall. Once it's screwed to the wall, a matching piece is screwed to the piece you want to hang. This creates a strong, straight hanging surface. Take a look at this picture if you need to see what I'm talking about. But that's not exactly what we use now.
We use a metal cleat system, but it operates on the same principle. The wall side is leveled and firmly attached to the wall, then the picture side is attached. Once the frame is hung with this cleat system, it's always level and super stable. No slammed doors or running kids will send your keepsakes to the floor when they're held up with one of these.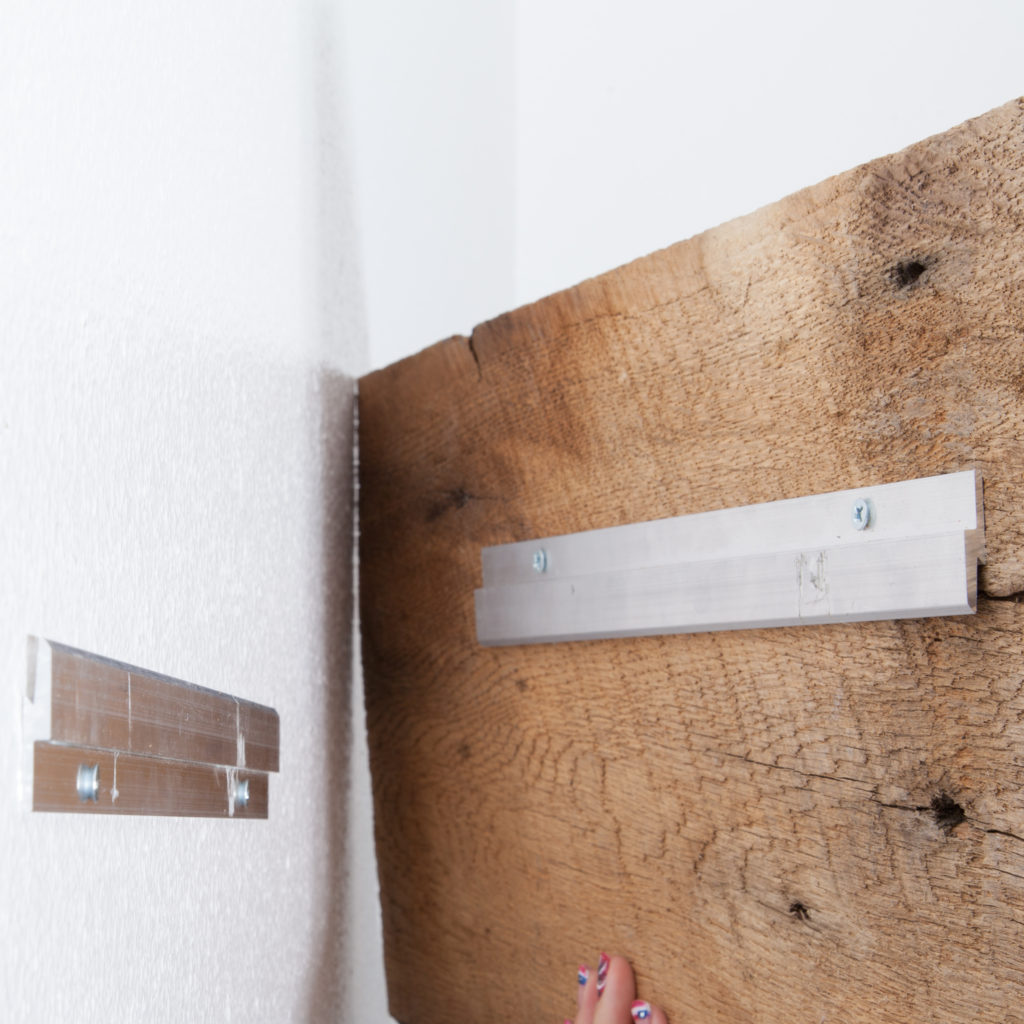 It's just one of the small touches that sets what we do apart from buying a frame at a big box store. Take a look at how straight and stable these patents look that we put up at Allied Machine. If you'd like more info, just ask when we talk about framing your custom pieces!