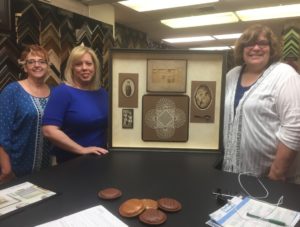 Hands-down, the best part of this job is the stories we get to hear. And this one was amazing. Let us tell you about Debbie's shadowbox.
Debbie got separated from her father when she was just 2 years old. Growing up, she tried to find out more about him, but just wasn't able to get much solid information. Even through her adulthood, she spent 20 years trying to locate anyone or anything related to her father with little success. Finally, thanks our modern age and online communications, she was able to locate some distant cousins.
When Debbie brought in these items to be framed, she shared how she traveled to meet a 94 year old new-found family member. This woman was able to fill Debbie in on the health backgrounds of her father's side of the family, information Debbie was anxious to get. But even more, Debbie got to hear stories and family traits from a side of her family she hadn't gotten to experience before. She was also give some family treasures, which is what she brought in to us.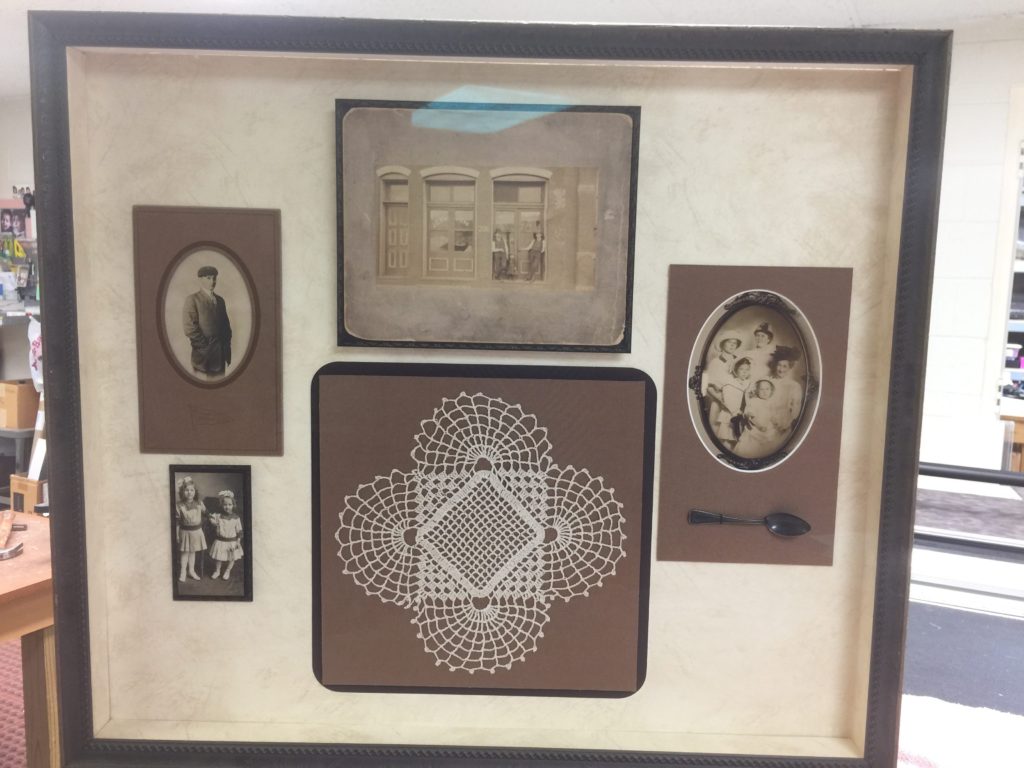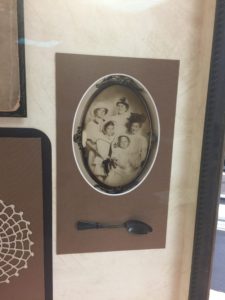 On the top left is the only picture Debbie has of her father. While in the picture on the right, one of those children is the 94 year old woman that Debbie got to meet. The doily is a family wedding heirloom. When we got a look at these items and heard Debbie's story, our first impulse is towards preservation. We want to make sure that these items last long enough for Debbie's great grandchildren to be able to own them. But, secondarily, we want them to look great. So we used archival quality materials and put it under UV protectant glass. But, most importantly, these items are all mounted non-destructively, meaning that they can be removed some time later, so should those great grandchildren decide to have their heirlooms re-framed under some sort of holographic-laser interface from the future, they'll look just as good on the day they're removed as on the day we put them in.
Thanks for letting us hear your story, Debbie.